Rent your motor yacht at YCU Flevostrand
Sailing and enjoying the Randmeren at Flevoland
Do you want to enjoy one of the most attractive sailing areas in the Netherlands, historic towns, feel the wind through your hair and the sun on your face; then rent one of our motor yachts. In our family business YCU Flevostrand, where there is always an informal atmosphere, we are ready to help you spend an unforgettable holiday day and night.
So book your dream vacation on the water now!
YCU Flevostrand has been established for many years in the marina at Vakantiepark Flevostrand, diagonally opposite Harderwijk, on the Flevoland side of Lake Veluwe.
A boat license or sailing experience is not required. You will receive a good explanation on board. If necessary, we will sail a while with you. You too can be the captain of your own boat!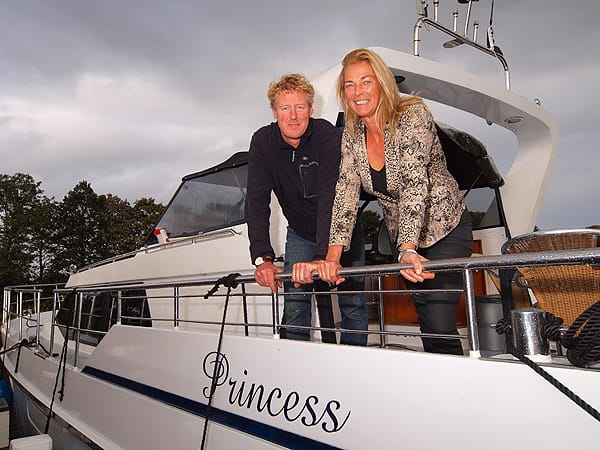 Who we are: YCU Flevostrand, a family business
YCU Flevostrand started in 1998 as Yacht Charter Urk. The motor yacht rental company was founded by Peter and Truida de Heus. The company on the Urkervaart near Urk grew steadily and started a second location at Recreatiepark Flevostrand. All this on the basis of high-quality motor yachts, from simple to luxury, and with the service and support that you can only expect from a family business. Peter and Truida de Heus have the support not only of a number of passionate employees, but also of their two daughters, Kim and Lisa, and of son Bas. Bas has even become a partner. In 2018, the family decided to stop the site in Urk to fully concentrate on YCU Flevostrand. Partly because of the fantastic location on the Veluwe.